Easy to Install
One time payment, use forever!

Easy to Install
One time payment, use forever!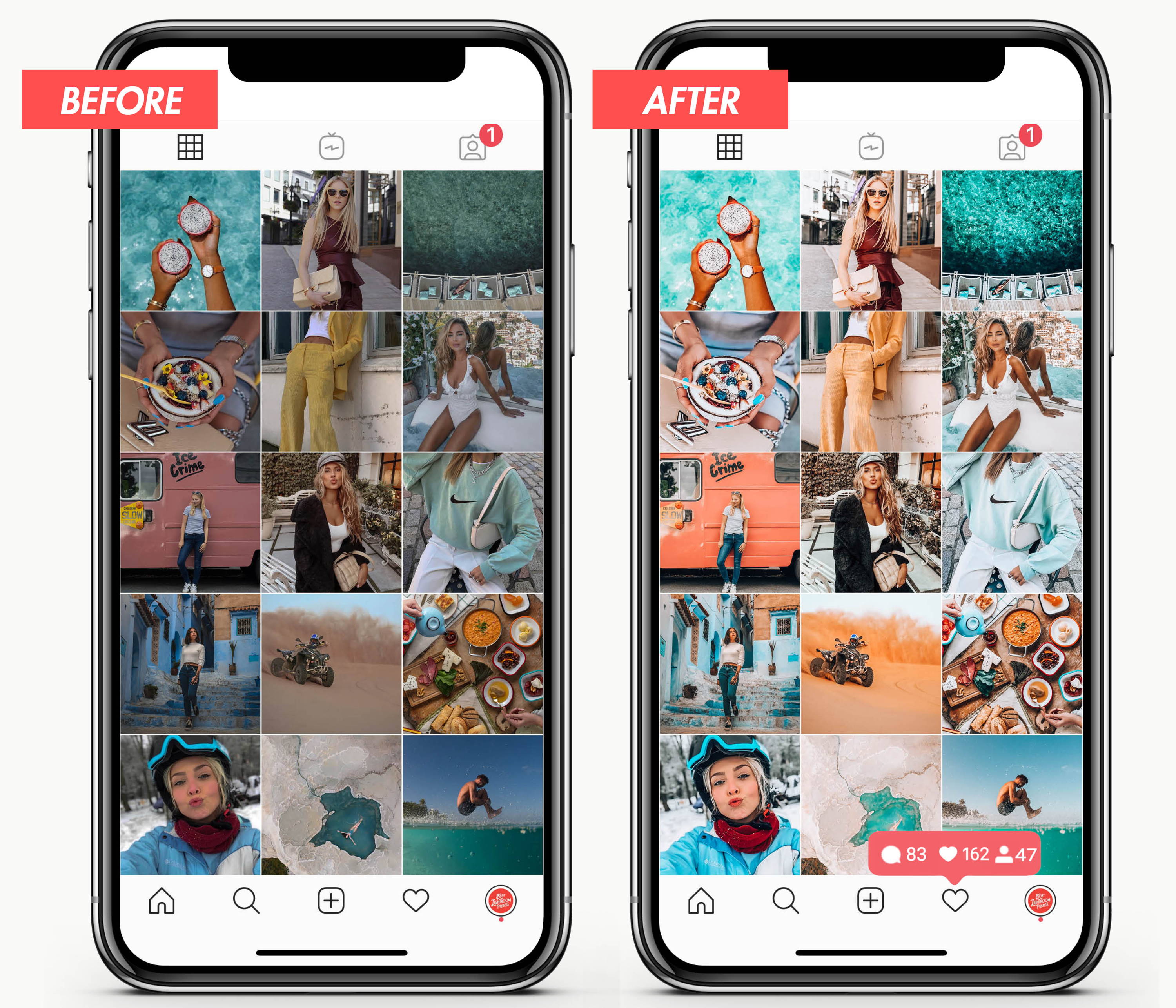 Upload the presets to the free Lightroom App and be amazed by immediate results with just one-click!
These presets are the perfect tool for bloggers, influencers, creative people, photo passionate or anybody else who wants to take their Instagram feed or blog to the next level.
What are Presets?
And why should I use them?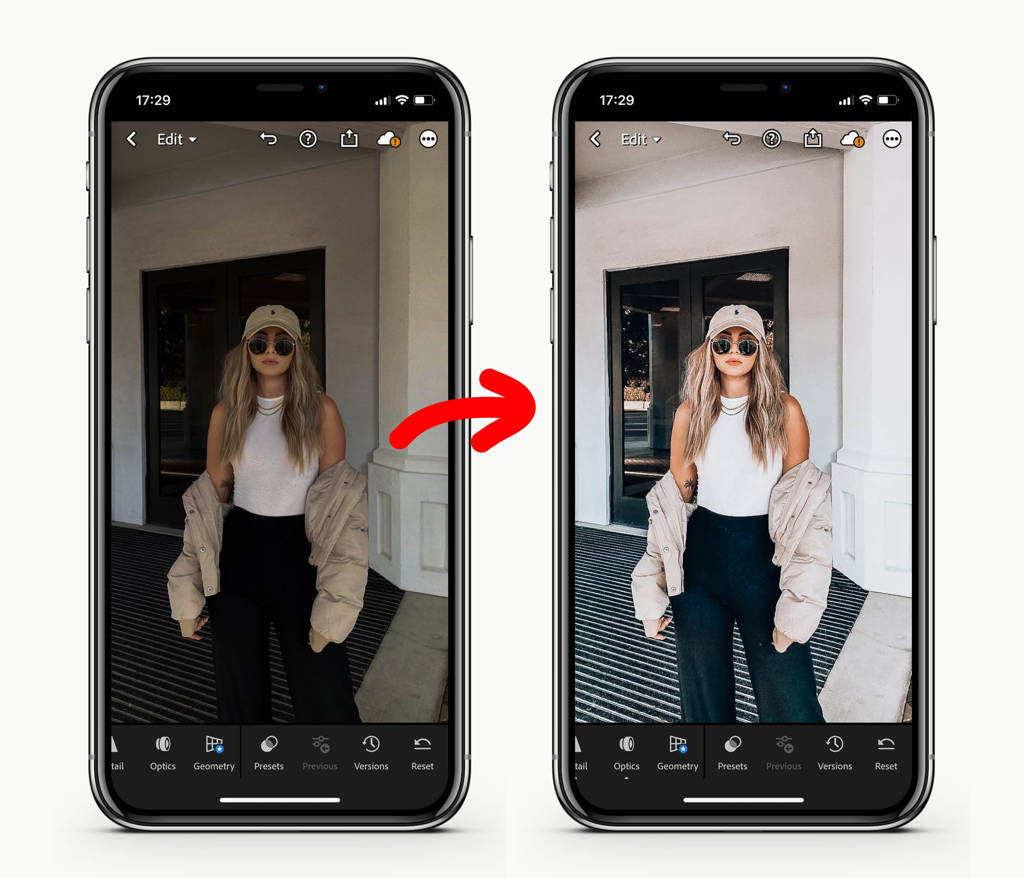 Presets are ready-made settings for editing your photos from mobile with a Free Mobile App called Lightroom for iPhone and Android.

Presets can be used by everyone who wish to enhance their photos for life, business or just for fun! Even from total beginnerstaking photo with mobile!

Presets can also be used on your computer with the paid version of Lightroom for Mac or PC. Compatible with all LR version (4 and above) and also with Adobe Photoshop.

Edit your photos can be challenging! Presets allow you to buy the professional settings created by someone else in order to quickly and beautifully transform your images.


Presets give your photos a signature look to stand out on social media and attract more followers and brands for collaborations or market your business like a pro.

2000+ Customers love our products and rated this Preset Pack 4 stars or more!